Tree Surgery
Working within the tree industry, we pride ourselves on exceptional service from knowledgeable and friendly tree care specialists. We are highly skilled and fully qualified tree surgeons.
Find out more +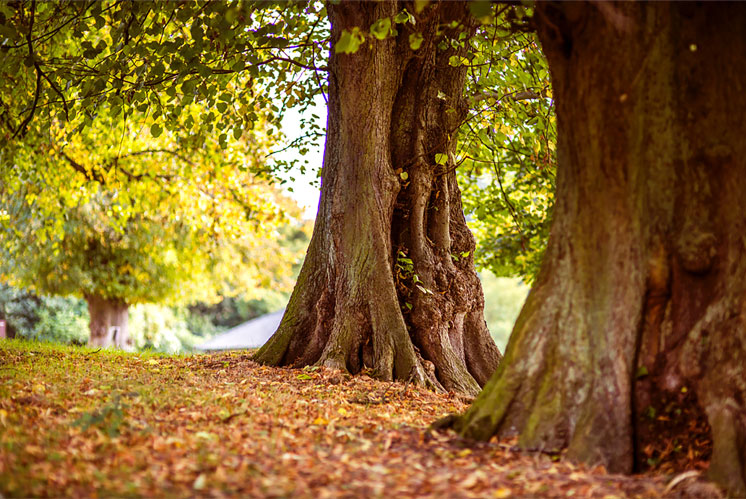 Tree Surgery
From Tree Removal and Planting, Felling and Dismantling to Crown Work, Pollarding and Pruning, Woodward Arborists cover all aspects of Tree Surgery.
Tree Removal / Felling
Tree Dismantling
Crown Reduction
Crown Thinning
Crown Lift
Pollarding
Pruning
Root Removal
Stump Grinding

Tree Removal / Felling
Trees need removing or felling for various reasons, such as death, ill health, fungus, decay or simply just outgrowing their natural space. We provide fully qualified and professional operatives to deal with any situation.
Tree Dismantling
Trees can grow in many problematic places and within tight confines of property and buildings. We only provide trained climbers to make safe or remove your problem to prevent damage to yours and others property.
Crown Reduction
Selectively removing the outer extremity's back to suitable growing points resulting in an overall reduction in size. This type of pruning can be used to contain a tree outgrowing its space as opposed to complete removal.
Crown Thinning
Crown thinning involves the removal of a proportion of secondary and small live growth from throughout the entire crown. This results in an even density of foliage. Crown thinning can be a really viable alternative to crown reduction.
Crown Lift
This is carried out to increase the clearance between the ground level and the lower branches either to allow access below the tree, to clear sight lines, improve views or allow light to penetrate to the ground.
Pollarding
The removal of the entire crown to either a framework or a single stem/main trunk and can only be done on certain species. Pollarding is a good technique for trees in a tight or awkward spot.
Pruning
Tree pruning incorporates a combination of tree maintenance techniques, which could include Deadwooding, Crown/Canopy Thinning and Lifting. Each individual tree needs to have its shape, size, condition and species taken into consideration.
Root Removal
You may need stumps and roots removing to facilitate building work or simply to regain some garden area for re-planting. We can extract problem roots and stumps using a tripod and winch with little impact on the surrounding area.
Stump Grinding
Sometimes after a tree has been felled you may need the stump removed, this may be to enable a new tree to be planted or maybe you are having some building work done and need that stump out of the way.
I contacted Guy when I needed help with a neighbours large and unruly Leylandii tree. As we live in a conservation area, he guided me through the planning process and responded quickly to all my questions. On the day of the tree surgery, his team arrived on time, got on with the job in hand and dealt with a tricky job very efficiently. The garden was left super tidy and Guy was a pleasure to deal with.
Nina Radcliffe
What insurance do you have? What does this cover?
Woodward Arborists has full Arboricultural Insurance with Public and Products Liability of £5 million which means we have every eventuality covered for your peace of mind. We are fully qualified with the relevant NPTC City and Guilds certificates
Can I request to have to wood for logging? How will you leave? Will you stack it?
We will happily leave you the wood for logging if asked to. We will endeavour to cut the logs into in large chunks for you to handle, they will be stacked near to where the tree was dismantled. If you would like to us to log and stack them this can also be arranged.
Can you replant a tree in the same place?
There may be a reason why the tree has been removed and the replanting in the same place may not be advisable. However, we offer a replanting service in a suitable place in your garden.
Do you have environmental policies?
Woodward Arborists strongly supports tree planting and encourages it on every contract where this is not possible when a tree is removed we donate £5 to the Woodland Trust, we always use re-cycled paper and use e-communication as much as we can. Woodchips are re-cycled as are logs. We try to use handsaws rather than chainsaws.
How will a diseased tree affect the trees within the area?
It depends on what disease the effected tree has, some diseases spread by root to root contact, others through the air. Generally, healthy trees are well prepared to cope with attacks from diseases.
Will you make the worksite safe?
Yes, we will keep the safety of the site our priority, if needs be we will tape off areas of the site and signs will be erected telling the public of the dangers. We can arrange for prior warning to be given to relevant parties, neighbours etc.
How much access do you need?
This is ascertained during the site visit and will be discussed with the client in full prior to any works.
How do I know if my tree is protected?
Woodward Arborists always check prior to any visit whether the area is within a Conservation Area or if any TPO's (Tree Preservation Orders) are in place and advise accordingly.
What happens if I carry out work on a protected tree without permission?
If you destroy or damage a tree you could be fined up to £20,000 if convicted in the magistrates' court. For other offences you could be fined up to £2,500. If the tree was cut down or destroyed, you will normally have to plant a replacement tree.
We Give Back
Woodward Arborists genuinely care about the environment. We donate £5 to the Woodland Trust for every tree which we remove and are unable to replace. £3 can plant 1 tree, and £5 can help he Woodland Trust manage woodland for dormice.